Registration for the 2014 conference is NOW OPEN!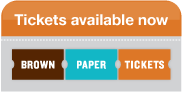 The conference begins at 8am on Saturday January 11th and will conclude at 7pm. Please stay tuned for updates on the conference program and agenda! Registration includes a full day of conference workshops and panels, opportunities to network with conference participants and at our Exhibitor Booths, a continental breakfast, a full lunch & dinner featuring local food, snacks & beverages throughout the day, and an invitation to our Best of Cascadia Tasting Tour featuring breweries and distilleries from up and down the Cascades.
To register go to: cascadiagrains.brownpapertickets.com
Early Bird Admission: $75 —Special ends November 1st, 2013 so register today!
General Admission is $95
Day-Of Admission is $115
Cancellation Policy: If you registered for the conference and cannot attend, the Cascadia Grains Conference will fully refund your payment up through January 1st, 2014.  After January 1st refunds will be considered on a case-by-case basis. Contact Rose Burke for more details.
Scholarships: A reduced scholarship rate of $45 is available to those that find the cost of the conference prohibitive. This scholarship rate is available by application only. Applications will be reviewed on a rolling basis. The application deadline is December 20, 2013 and applicants will be notified no later than January 3, 2014. Special considerations will be made to first time farmers, students, and families. To apply please see our Scholarships page.

Work Shares:  In exchange for free admission to the conference, we are seeking several skilled individuals that would be interested in donating their time and energy to the conference. For details please see our Work Share page.
Special Needs: Reasonable accommodations will be made for persons with disabilities and special needs. Please email Lucas Patzek or call 360-867-2151. The conference is happy to accommodate any food allergies, restrictions or special food needs. Please be sure to provide this information in the questionnaire portion of the Brown Paper Tickets registration.
For general questions, please visit our contact page and we'll happily get in touch with you.